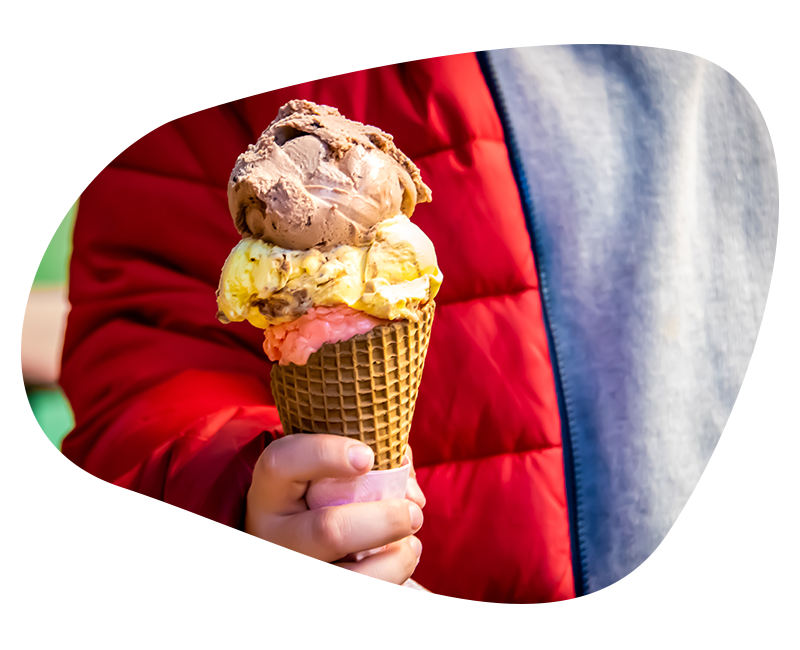 About Fort Collins Restaurant Gelato & aMore
Our founders, Paul and Nenita Pellegrino, started serving tantalizing food to the community in 1996 when they created All Occasions Catering, which became Northern Colorado Catering in 2013. Their love for all-things Italian led them to create Gelato & aMore in 2018, after they learned of a local Italian family who wanted to sell its gelato equipment. They then trained with a gelato specialist, who shared recipes and helped them secure a special source for extracts and flavorings. This gelato specialist still visits to consult, and she gives Gelato & aMore high marks and says "theirs is better than most!" Paul gets chills – no pun intended – when customers remark that they have not had gelato this good since they were in Italy!
Pellegrino comes from the Italian word for pilgrim, and Paul and Nenita have traveled the world together, gathering a wealth of recipes and techniques to use in their culinary masterpieces. Come enjoy their authentic gelato and Old-World selection of take-out Italian cuisine from right here in Fort Collins.
The Pellegrinos strive to be Northern Colorado's most-loved chefs and party planners. (And favorite Italian gelato and dessert shop too.) Please call us to help you make your next event one to remember - we are always up for a challenge!